Due to precautionary measures surrounding the COVID-19 virus, Service will be closed until 31
st
March. We greatly appreciate your understanding and look forward to serving you again soon.
Read More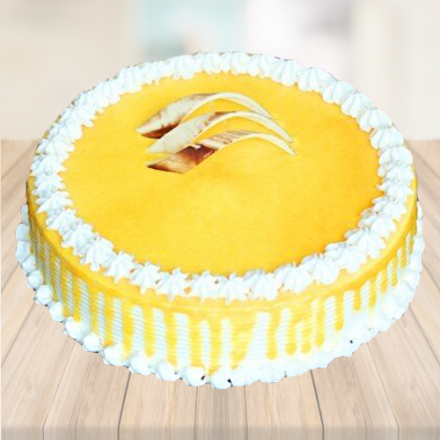 A delicious Desirable Pineapple Cake for any occasion or festival you can easily order online or send to surprise your loved ones. You can send this cake within 2 hours using Express delivery or Same day delivery or Early morning or Midnight or Fixed Time. You can customize this cake and it is available in 500 gm, 1 kg, 1.5 kg, 2 kg, 3 kg, 4 kg.
Best Quality & Service Guaranteed
Desirable Pineapple Cake
Ref ID: 997
Availability:

In Stock
Special Offer & Discount!
Cake Flavour : Pineapple
Type of Cake : Creamy
Weight : 0.5 Kg, 1 Kg, 1.5 Kg, 2 Kg, 3 Kg, 4 Kg (Customization also available)
Shape : Round
Size : ~6 inches shape (Depends upon weight & design)
Plastic Knife Included
Make your gift more special by adding exciting products!
Choose Delivery Date & Time on Checkout Page
Are you having a huge craving for Pineapple? Try our desirable pineapple cake full of fresh whipped cream, juicy chunks of your favorite fruit along with smooth creamy layer which is loved by all age people and suitable for all occasions.
Free Shipping
Money Back Guarantee
Secure Payments
Refund Policy